President
Debra Broussard
presidente@labibliotecapublica.org
Lawyer, art curator, with experience in crisis management, risk mitigation and commercial litigation. Has been involved with the Library since 2016
Languages: English and Spanish
Vicepresident
Carmen Rioja
vicepresidente@labibliotecapublica.org
Writer and visual artist, collaborator of the International Writing Festival at SMA, creator of various literary works. Has been involved with the Library since 2018
Languages: English and Spanish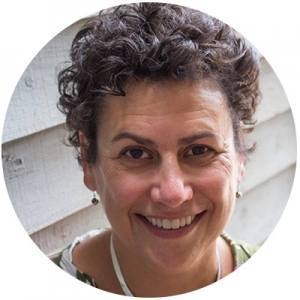 Secretary
Jennifer Posner
secretario@labibliotecapublica.org
Communicologist, photographer, expert in Corporate Marketing, responsible for the renovation of the Santa Ana Theater. She has been involved with the Library since 2019
Languages: English and Spanish
Vocal
Vacante
 Vocal
Vacante
Executive Director
Miguel Ángel Barquet Fuentes
director@labibliotecapublica.org
Food Engineer with a specialization in Business Administration in England, with more than 35 years of experience in management positions, development of management skills, team integration, human relations and teaching.
Human Resources Manager
Leticia Rodriguez Chavez
recursoshumanos@labibliotecapublica.org
Degree in Public Accountant, graduated from the University of León, with 15 years of experience in Human Resources.
Fundraising manager
Marie Moebius
recaudaciones@labibliotecapublica.org
As a professional in the cultural arena, Marie Moébius cultivates the bond between creators and their audiences. Her career evolved from bookstore administration to contemporary art promotion. Born in France but Mexican at heart, she has lived and worked in San Miguel de Allende for more than 15 years.
Languages: English and Spanish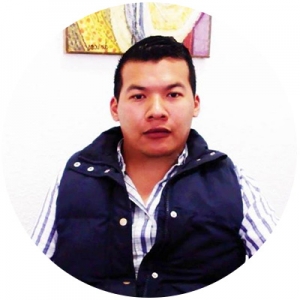 Information Technology Manager
Daniel Herrera Vázquez
Engineer in Information and Communication Technologies graduated from the Technological University of Querétaro, with a Master's Degree in Organizational Development, he is a teacher and has 10 years of experience in IT.
Editor-in-Chief of Atención Newspaper
Tania Noriz
Degree in International Relations, graduated from the Lasallian University Benavente / UNAM. 16 years of experience in print and communication journalism, in the government administrative area, and in the educational field, in the teaching of the English language, Social Sciences, Communication, Literature and Reading and Writing.
Manager of Café Santa Ana
Ana Laura Mendoza González
cafesantaana@labibliotecapublica.org
Bachelor of Gastronomy graduated from the Technological University of San Miguel de Allende, extensive experience in management and control of food and beverages, certified in Distinctive H, customer service and management of a managerial position
Theater Manager
Irineo Muñoz
teatrosantaana@labibliotecapublica.org
Collaborator in the Library since 1990, as a painting teacher, coordinator of cultural and artistic events.
Tienda Tesoros Manager
Karla Tellez
tesoros@labibliotecapublica.org
Bachelor of Tourism Resources Administration graduated from the University of Guanajuato with administrative and event logistics experience.
Scholarship CoordinatorAlma
Alma Elena Cervantes
Educator, academic counselor, managerial and coordination style that inspires team learning and thoughtful community service.
Tour Manager
Héctor Ramirez
Extensive experience in event coordination and administrative tasks