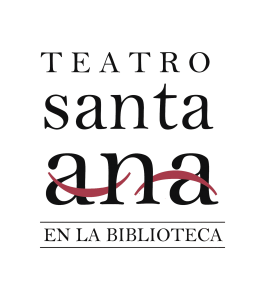 The Teatro Santa Ana is an intimate 91-seat theater, located inside the Biblioteca Publica. For over 20 years, the Teatro Santa Ana has been a premiere venue for theatrical productions, musical concerts, films and conferences in Centro Historico San Miguel de Allende.  In January 2020, a technical renovation was completed with state-of-the-art lighting, sound and projection systems.
Ticket sales and customer service hours: Monday to Friday 10:30 am -7pm, Saturday from 10 am-2pm, Sunday one hour before the event. Holidays closed.
Please note it is essential for performers to be able to issue facturas in order to be paid for an event in our theater.  The corresponding payment by the Biblioteca Publica, A.C. to the contractor must to in the form of a fiscal factura, otherwise it will not be possible to reimburse performers for their productions. Those who wish to hold free events will have to cover any expenses they generate, for which the Biblioteca can issue a factura.
For more information about rental fees and booking the Teatro for an event, please contact our Event Coordinator at 415-121-4583 or send an email to eventosteatro@labibliotecapublica.org