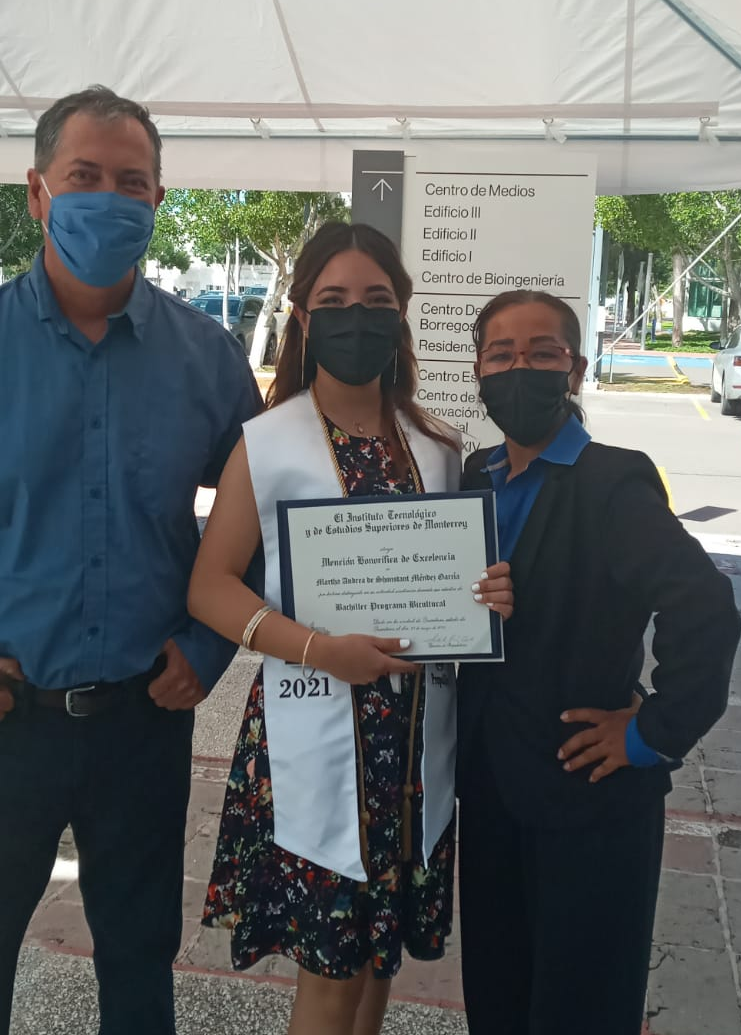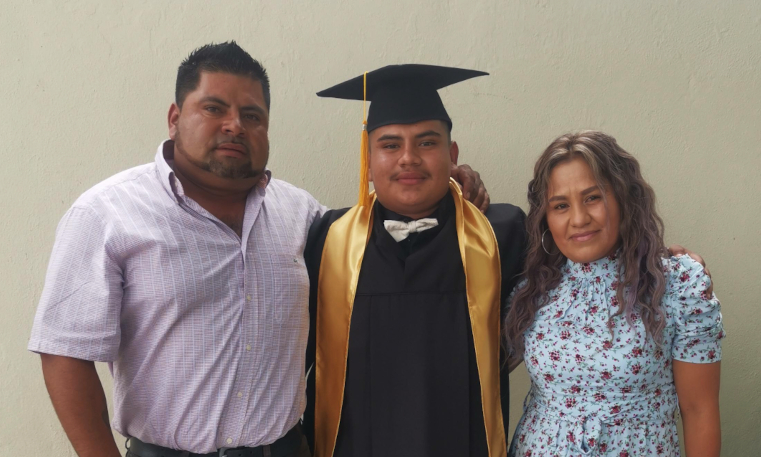 Biblioteca Pública A.C., San Miguel de Allende
SCHOLARSHIP APPLICATION INFORMATION
BECAS PROGRAM MISSION: The Biblioteca Scholarship Program assists students of limited resources via scholarship awards and activities that broaden the educational aspirations of students and support the values of their community.
WHO CAN APPLY ?

Students:
are enrolled in a high school or university bachelor's degree program.

whose permanent home address is in San Miguel de Allende or one of it's municipalities, or Comonfort. University students residing in their university's state need only provide proof of family permanent home address in the San Miguel de Allende or Comonfort area.

who have a minimum GPA of 8.5

not required but a plus, are first in their family to attend and potentially graduate from high school or university.
WHEN CAN STUDENTS REQUEST AN APPLICATION?
Applications are available starting: December 21, 2021  Deadline date: January 21, 2022
HOW TO REQUEST AND SUBMIT AN APPLICATION 
Students are invited to request a high school or university scholarship application by email at: becas@labibliotecapublica.org 
In the email, students need to clearly state if they are enrolled in high school or university. 

Either a high school or university digital application form will be emailed to the student within 48 hours of receiving the student's emailed request. If the student does not receive a response within 48 hours, please

resend the same email request.

Students can conveniently open the digital scholarship application by using WORD or Google docs. All applicants need to complete the application using a computer or another smart device.

Printed applications are not provided or accepted. 

Paper application forms are not accepted. Only digital emailed documents will be accepted at:

becas@labibliotecapublica.org

  
Required Scholarship Documents: In addition to the completed scholarship application form students are required to submit:
Proof of address

Copy of original grade report for the last semester completed (students with an 8.5 grade point average, please add grade reports for last 2 semesters completed or 1 year grade history)

Copy of original current Public Library A.C., membership card 

If the student membership card is expired, it must  be renewed before appending the copy to the scholarship application.

If the student needs to purchase their first Public Library A.C., membership card – visit the Library and look for the reception window. Present a current small-sized ID photo of yourself not to exceed

(

1.5 x 1.5

") or (

3.5 x 4.5 cm

)

, proof of address, and $50.00 pesos for High School membership or University membership.
What if the student is just starting high school or university?
Send a copy of the academic history from the school from which the student graduated.

Send a copy of paid enrollment registration for the high school or university that the student will be attending.
WHAT COMES NEXT?
If the student receives an email within 48 hours confirming that their application was received, it will take up to 7 days after the confirmation date before it is determined if the student will be interviewed. If the student did not receive a confirmation immediately, resend the same email with the completed application.

Selected candidates will receive a phone call from a scholarship committee member, which will be followed by an email invitation with an interview date, time, and location. Students will be asked to bring their Public Library A.C., membership identification card to the interview. If COV19 restrictions apply, ZOOM interviews will be arranged in the Library Computer Lab.
Students who are not selected for a scholarship will receive an emailed letter within 14 days from the scholarship committee to thank them for applying.
ABOUT THE BIBLIOTECA PÚBLICA A.C., SCHOLARSHIPS
Annual High School Scholarship:

$4,400 pesos per student is distributed throughout one year

University Scholarship: $

8,800 pesos per student is distributed throughout one year 

University Scholarship Plus:

$

20,000 pesos per student is distributed throughout one year – This is a high honors scholarship distinguished for outstanding community service projects. This scholarship is only for current university scholars who are in their last or penultimate year before graduating.
Biblioteca Pública A.C., San Miguel de Allende
SCHOLARSHIP COMMITTEE PROGRAM INFORMATION
For more than 10 years the Public Library A.C., has offered scholarships to high school and university students. Scholarship grants are made possible thanks to the support of individual donors such as yourself who reside in or visit San Miguel de Allende and represent different parts of the world.
November 2021 scholarship program overview: 
The Scholarship Program recipients including high school and university scholars maintain a 97% retention rate with grade point averages between 8.5 and 10.00. (January 2021 to November 2021)

Scholarship recipients include – 14 high school and 77 university students, totalling 91 scholars

Currently, it is estimated that 50% of our students come from Centro and 50% are from San Miguel de Allende municipalities including comunidades and ranchos located 10 to 28 km outside of Centro.
Scholarship Committee members are local San Miguel de Allende residents as well as international volunteers who enjoy supporting the educational goals of San Miguel de Allende high school and university students. If you are interested in joining the Scholarships Committee please contact: Alma Cervantes at becas@labibliotecapublica.org
Ideal Committee Members are:
passionate about making education available to children and young people who wish to earn a certificate or degree. Some bilingual, bicultural competency is a plus.

able to offer an average of 8 volunteer hours per month; this service can be represented by participating 

in the monthly Zoom hosted meetings normally scheduled on a

Thursday from 11:00 to 12:30

(meetings will continue to be virtual until the Cov19 pandemic has been resolved)

writing an article for Atención news covering scholarship highlights

as a lead organizer in a short-term project or event

as an interviewer of new scholarship applicants (Spanish speaking is a plus)

collaborative  with members and whenever possible provide supportive and helpful information to the Scholarships coordinator 

able to mentor a scholarship student who needs guidance and support.  
If you wish to make a contribution to the Scholarships Program just click on the following link: 
https://labibliotecapublica.networkforgood.com/projects/119687-programa-de-becas-scholarship-program